Why choose swimming and diving lessons with us?
Nurturing Environment
While correct stroke technique is important to us, we recognise that children learn best when they are provided with a nurturing learning environment and are engaged and having fun. Our low student ratios, qualified swim instructors and continual training ethos, helps us achieve this goal.
Great Pools to Learn In
Choose between  locations in the eastern suburbs:
Blackburn Learn to Swim Centre: Feel the difference on your skin as you learn to swim in mineral based salt water. Great for those with skin conditions or wanting to reduce exposure to chemicals.
Aqualink Box Hill: Stay and Play for free on the day of your lesson utilising aquatic play spaces.
Give Back to Community
We do this by donating money from every lesson undertaken to our CAPS program. Through this, we help facilitate lessons to newly arrived migrants, students with disabilities, financially disadvantaged families and also spread the importance of water safety through free talks to kinders and schools.
Pathway to Competition
Our Learn to Swim program feeds into our Club Squad program. This program is lead by our Head Coach Justin Bell. The Club Squad program caters for swimmers of all levels and abilities from junior development through to high performance level.
Blackburn Learn to Swim Centre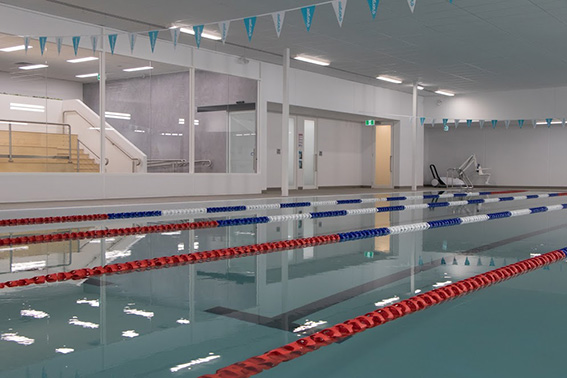 Mineral based salt water reducing exposure to chemicals and leaving your skin feeling silky and smooth;
No more smelling of chlorine;
Purpose built facility;
Quiet environment for focused learning.
Learn to swim at Blackburn
Stay and play for free on the day of the lesson;
Tipping bucket and aquatic play area;
Make the most of the state of the art facilities;
Public diving boards;
25M indoor and outdoor pool with grass area.
Learn to swim and dive at Aqualink Box Hill
Junior squads through to high performance;
We help your child reach for their goals;
We were Established in 1904 and pride ourselves on our family orientated community club;
Committed licensed coaches lead by Justin Bell.
Join our club's swimming team